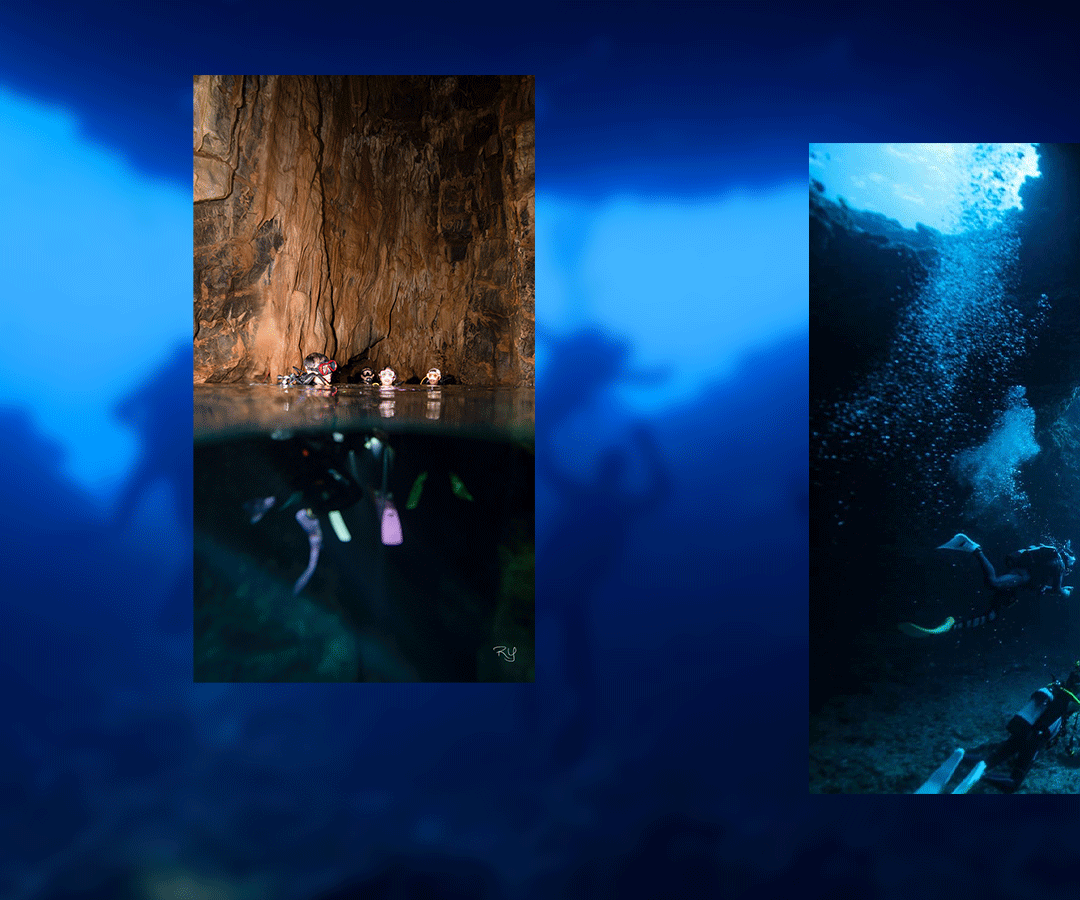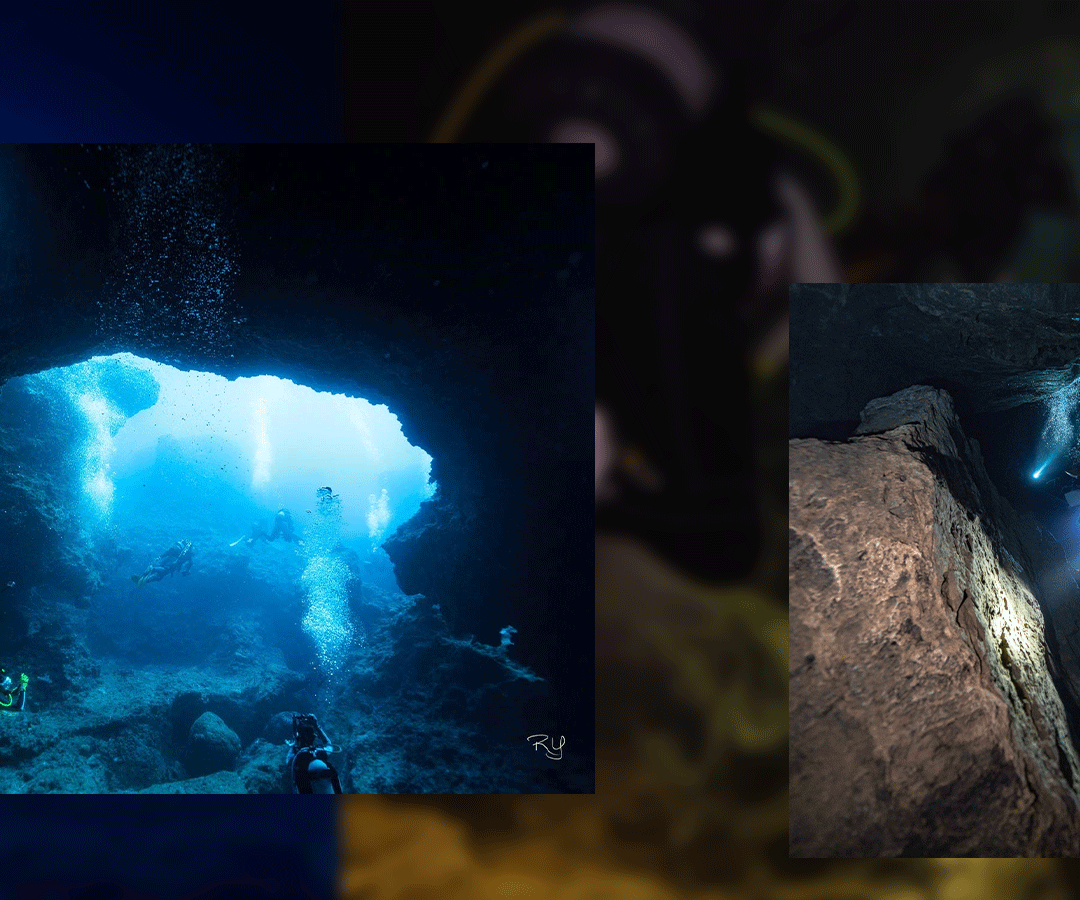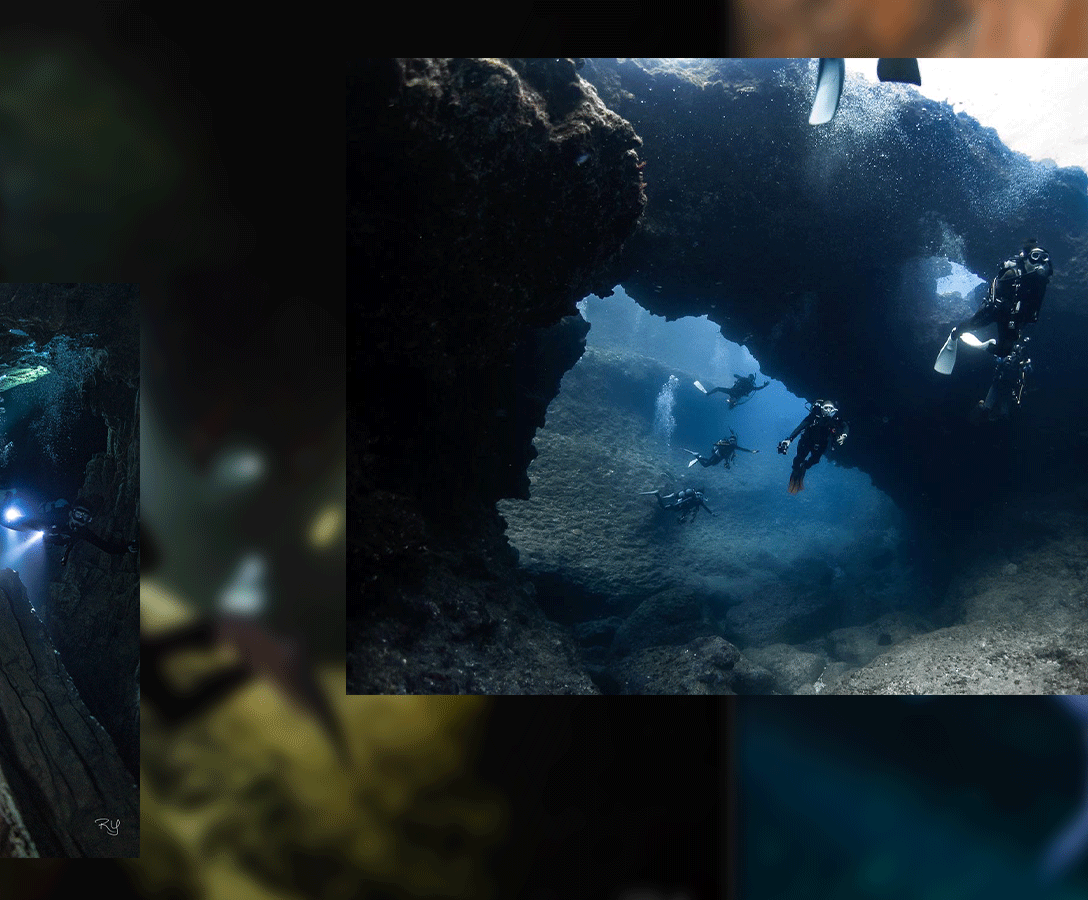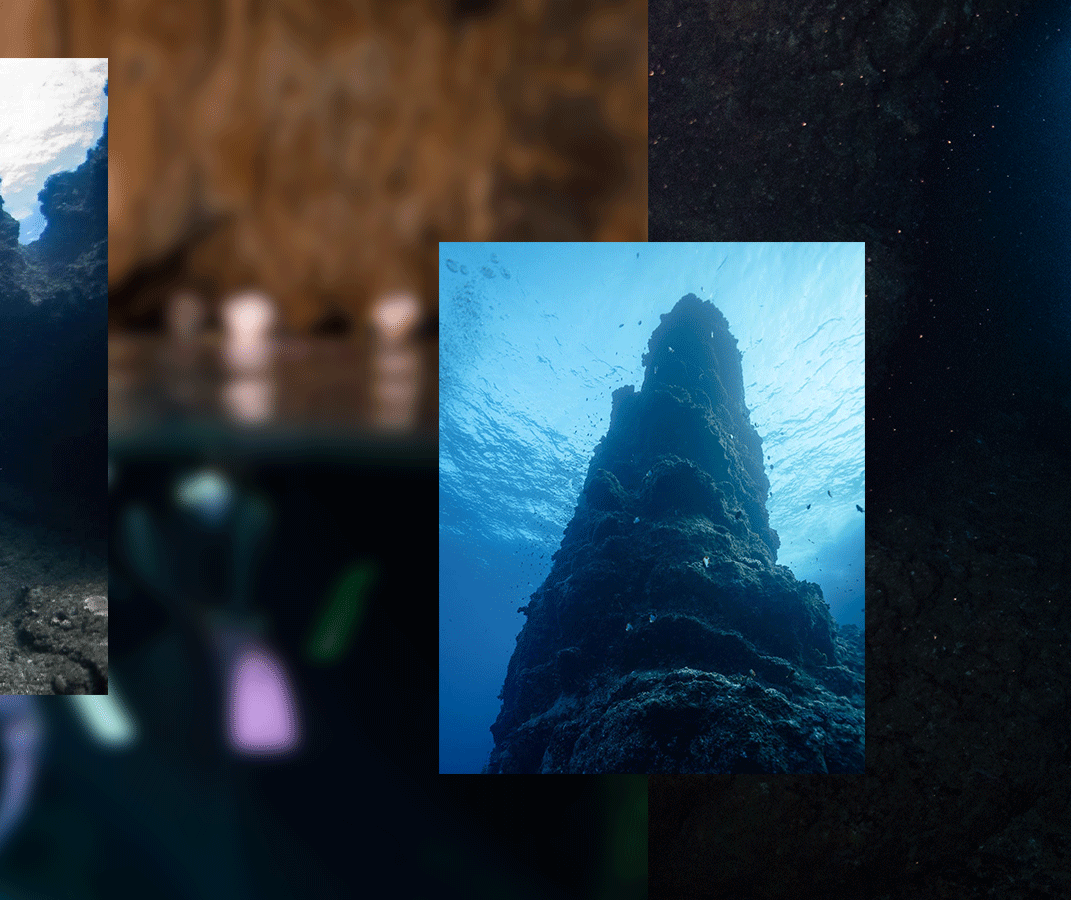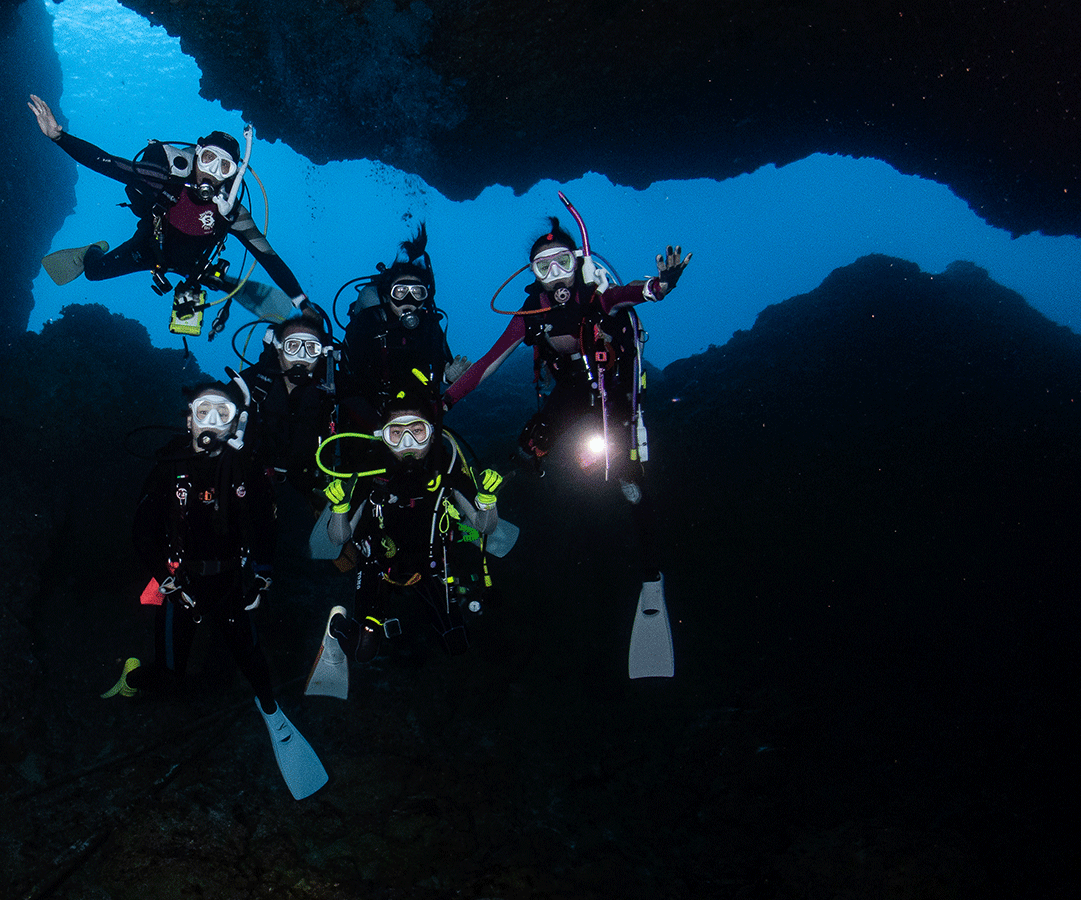 OKINAWA DIVE SITE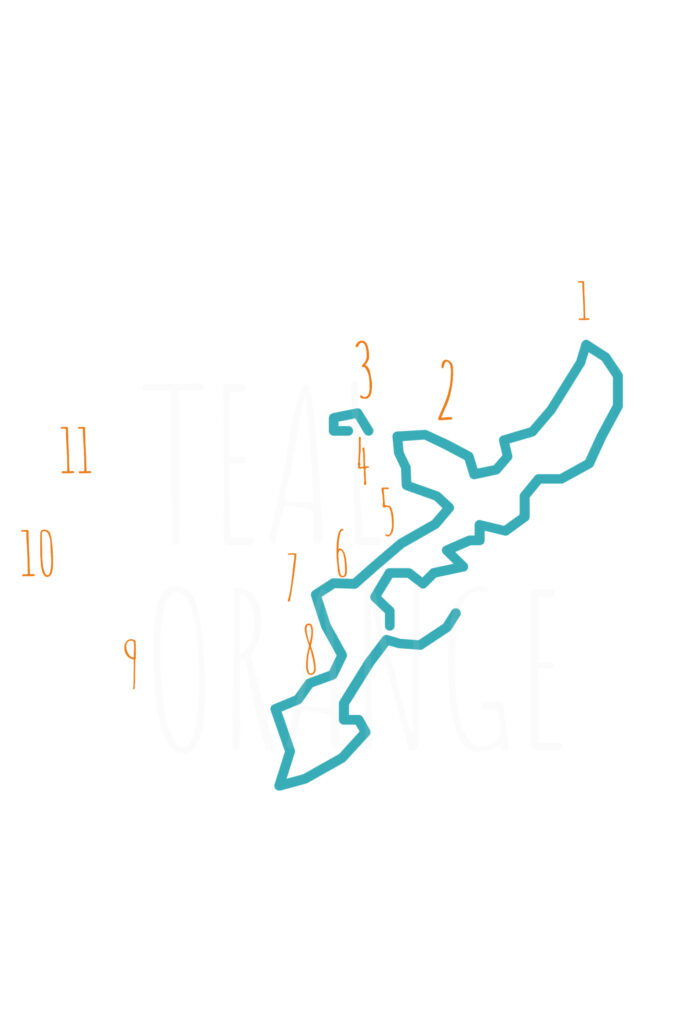 Cape Hedo
USS Emmons
Ie Island
Minna / Sesoko Island
Manza / Manza (shore)
Cape Maeda (Blue cave)
Cape Zanpa
Sunabe
Kerama
Tonaki
Aguni
Gorilla chop (shore)
DIVE POINTS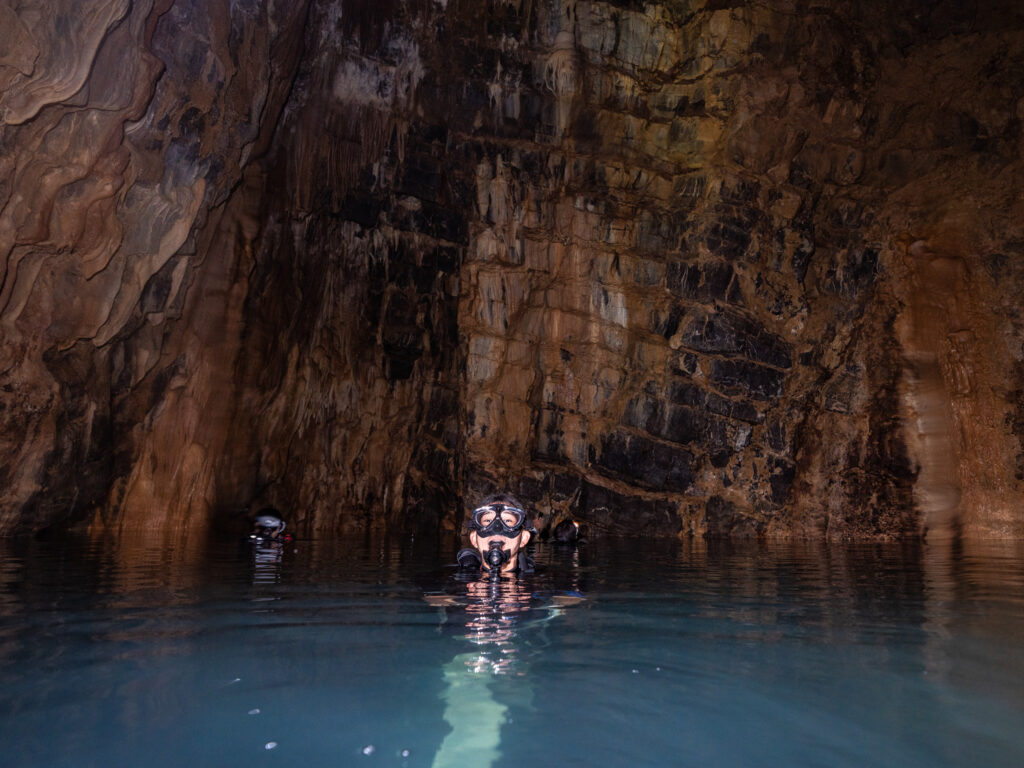 Hedo dome 辺戸ドーム
The most famous dive point at Cape Hedo
limestone cave
maximum depth 18m
At the end of the cave, there is an air dome with a diameter of about 15 meters, which can be reached to the surface.
Twin god rock 二神岩
Drift dive
maximum depth 25m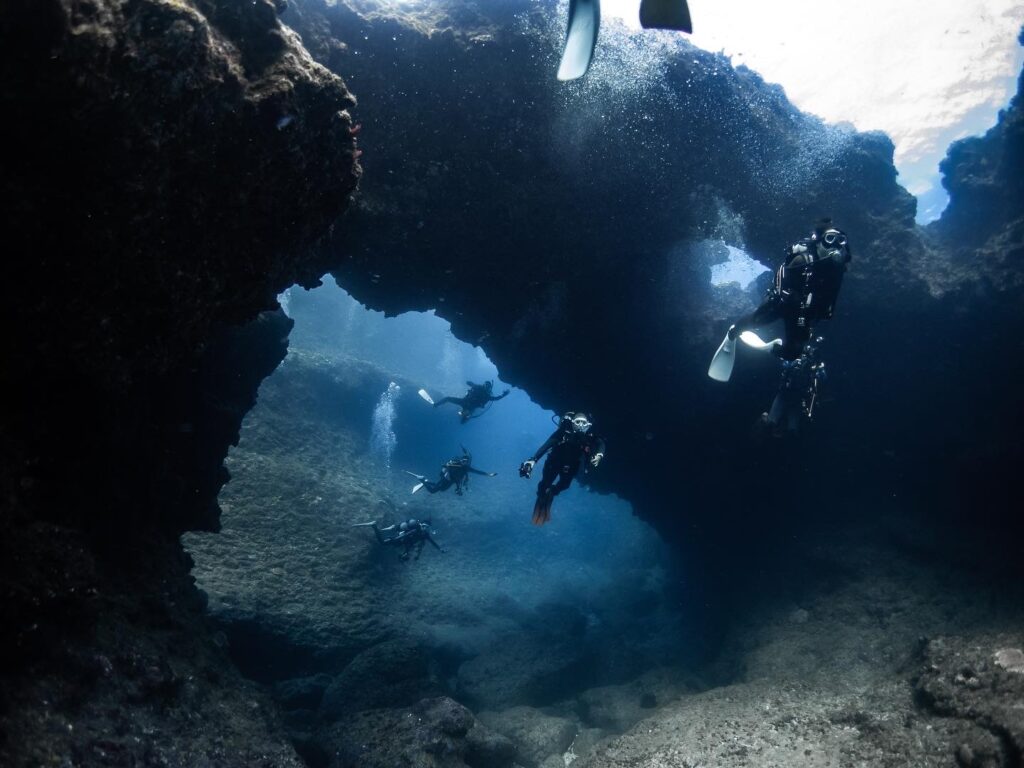 Canion
Drift dive
maximum depth 20m

Meeting point
We meet up at Ginama port at 8am.
The boat leaves 9:00am

Once you arrive, assemble your equipment on the boat.
Change into your wetsuit, and ride on the boat.
The trip to the dive point takes about 15 minutes.
*There are no changing rooms , so please wear your swimming wear beforehand.