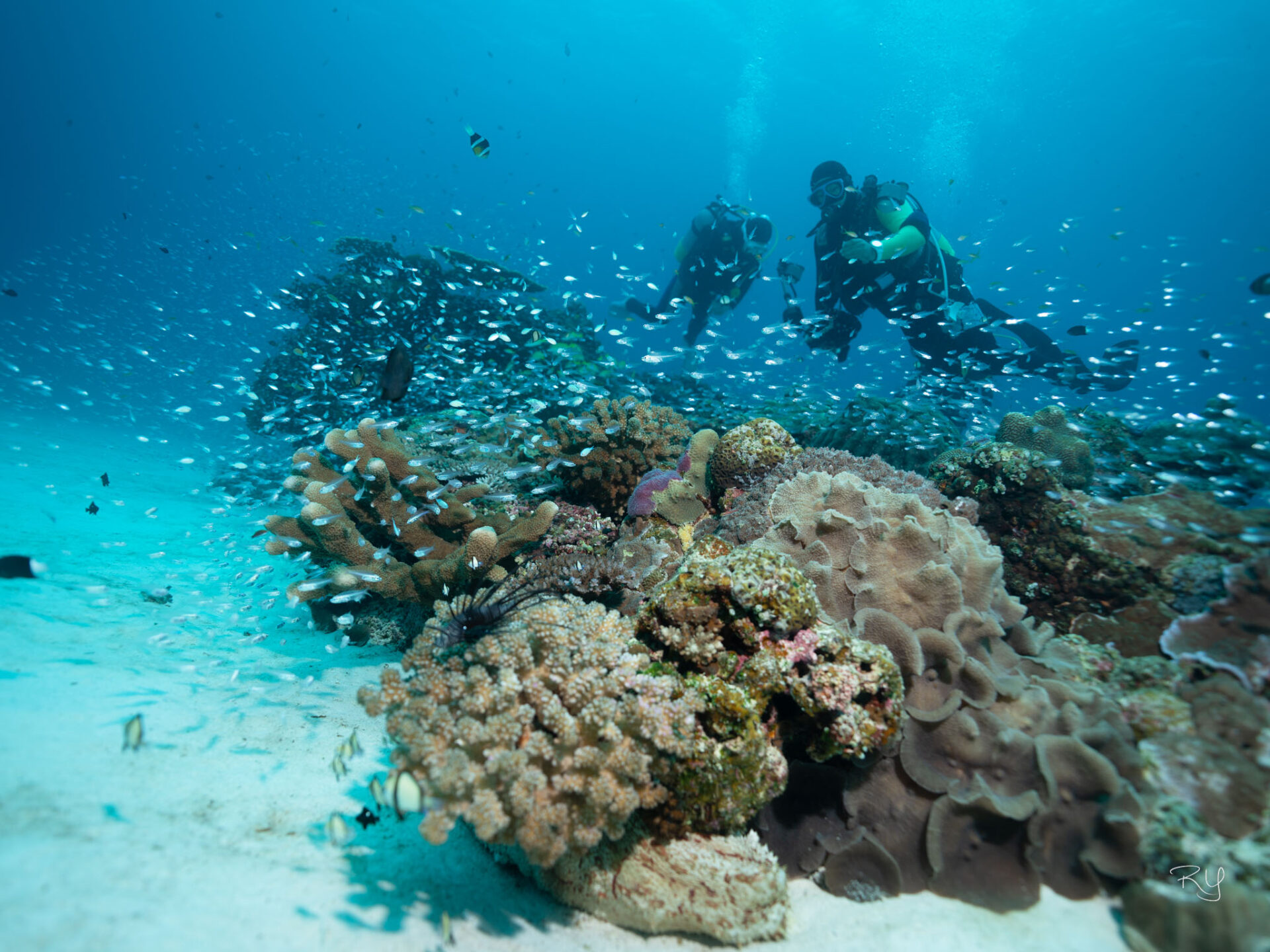 OKINAWA DIVE SITES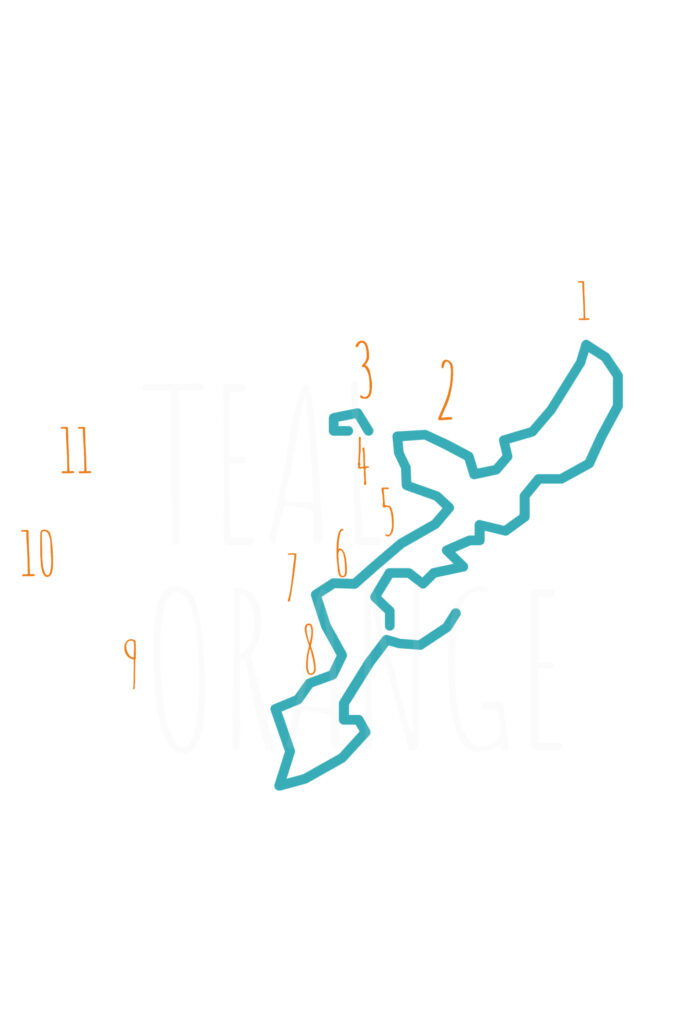 Cape Hedo
USS Emmons
Ie Island
Minna / Sesoko Island
Manza / Manza (shore)
Cape Maeda (Blue cave)
Cape Zanpa
Sunabe
Kerama
Tonaki
Aguni
Gorilla chop (shore)
DIVE POINTS
Patch reef

maximum depth 18m
Stunning coral reef
GYOSHOU
maximum depth 25m
Several artificially placed blocks are stacked on top of each other to provide a home for fish. There is also a patch reef a short distance away where schools of small fish live.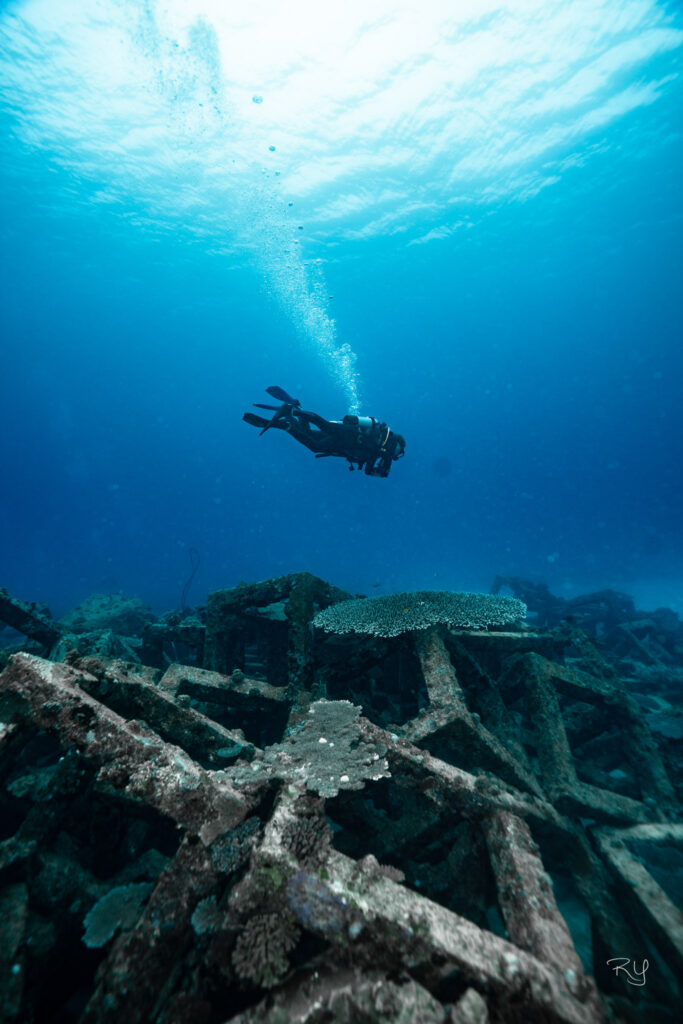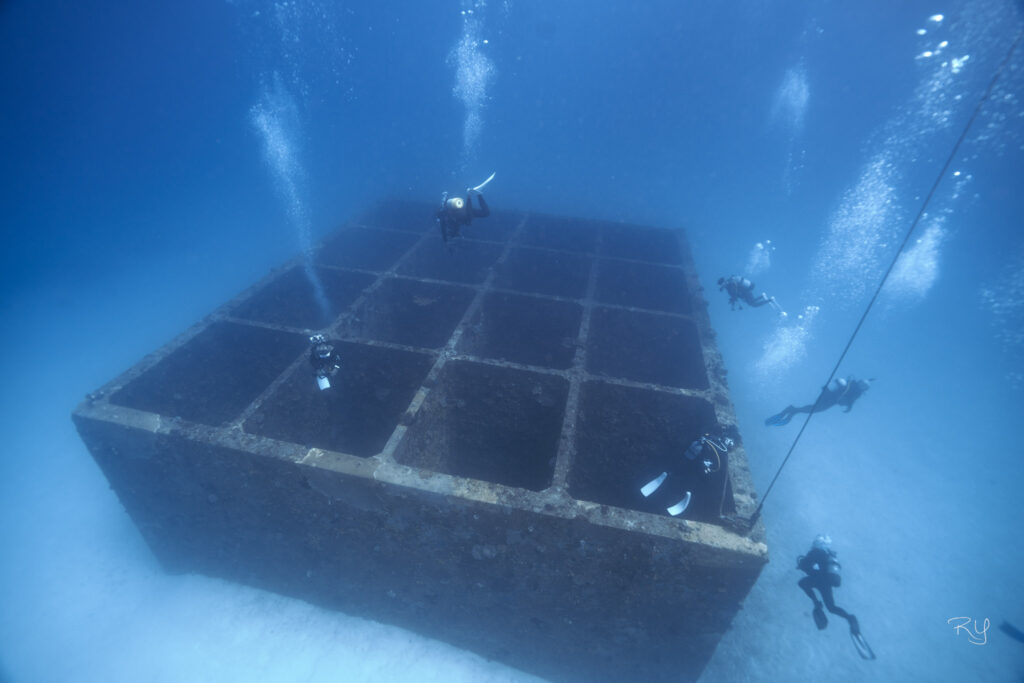 Caisson
Maximum depth 18m
This mysterious monument is a caisson, a concrete formwork used for breakwaters, which was sunk because it did not fit the size of the caisson.
The west side of the caisson is home to saddleback anemone fish, and to the south, there is a separate reef on the sand bottom where you can see many schools of small fish.
湧出 Wajii
Maximum depth 20m
Let's go see the kobuhama coral that looks like a house. Compare the size with the divers in the video:)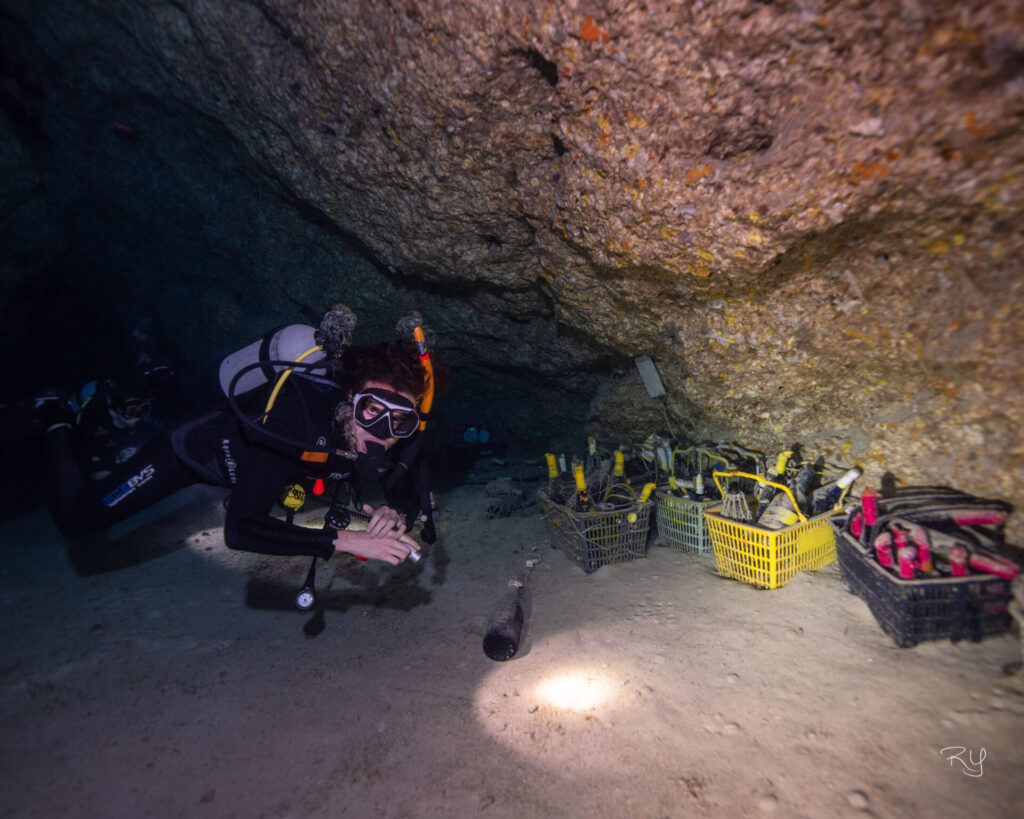 Ohoba #2
It is our favorite dive site!
It has a large cavern, so large that you could play kids baseball . There are also other narrow, short caves where traditional Okinawa sake is aged.
Kananzaki dome
Maximum depth 20m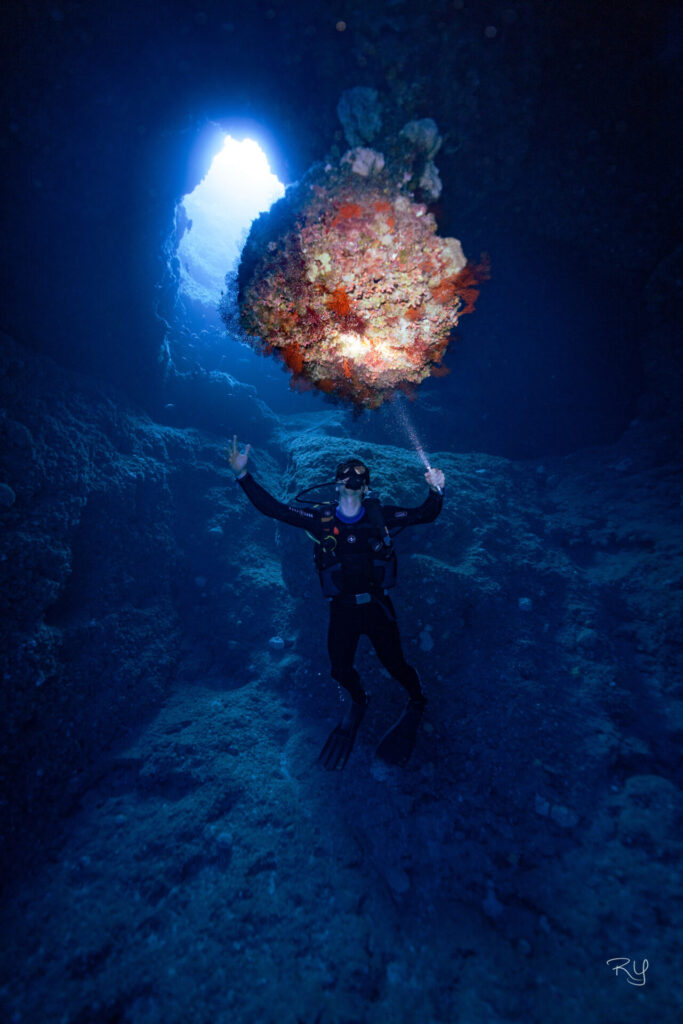 Meeting point
We meet up at Motobu port at 8:30AM.
We ride on the public ferry departs at 9:00AM 30 minutes one way.
Park your car here Motobu Parking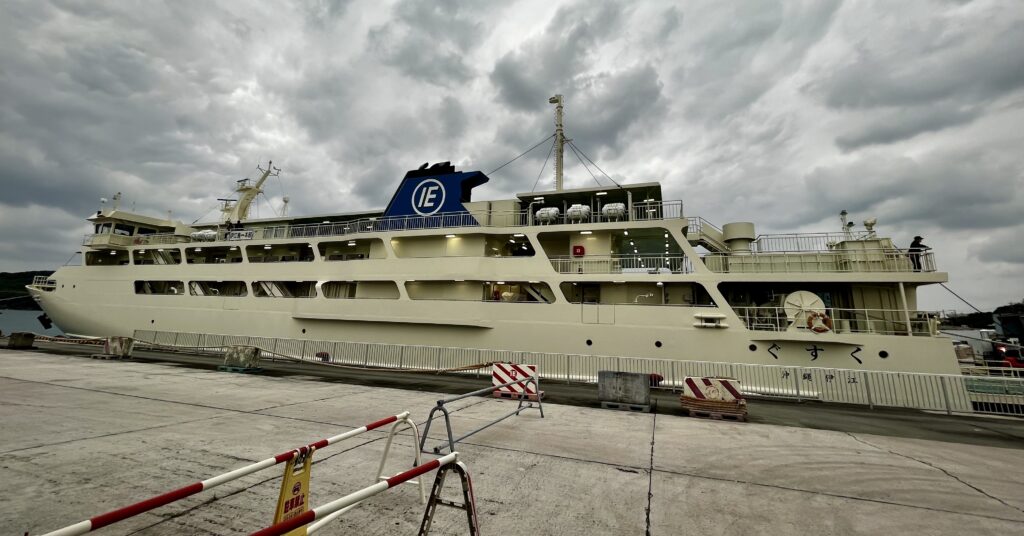 Once you arrive to Ie port , assemble your equipment on the boat.
Change into your wetsuit, and ride on the boat.
The trip to the dive point takes about 10 minutes.
The boat come back to port each dive.
The Reason of why we can not go to Ie Island directly from Okinawa mainland is It is important to give back to the local community by using local services on Iejima. This is an absolute rule. On the other hand, it is not allowed to go diving directly from Ie Island to the main island of Okinawa by diving boat.
*There are no changing rooms , so please wear your swimming wear beforehand.