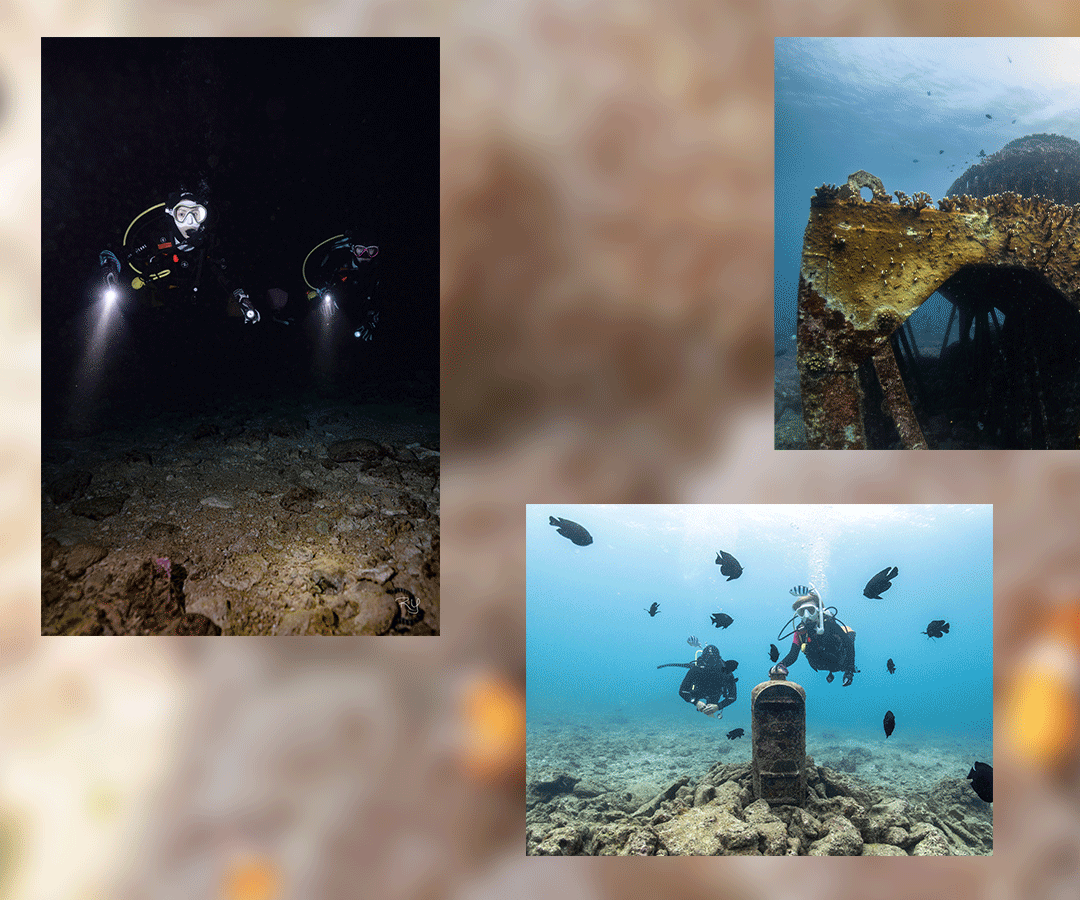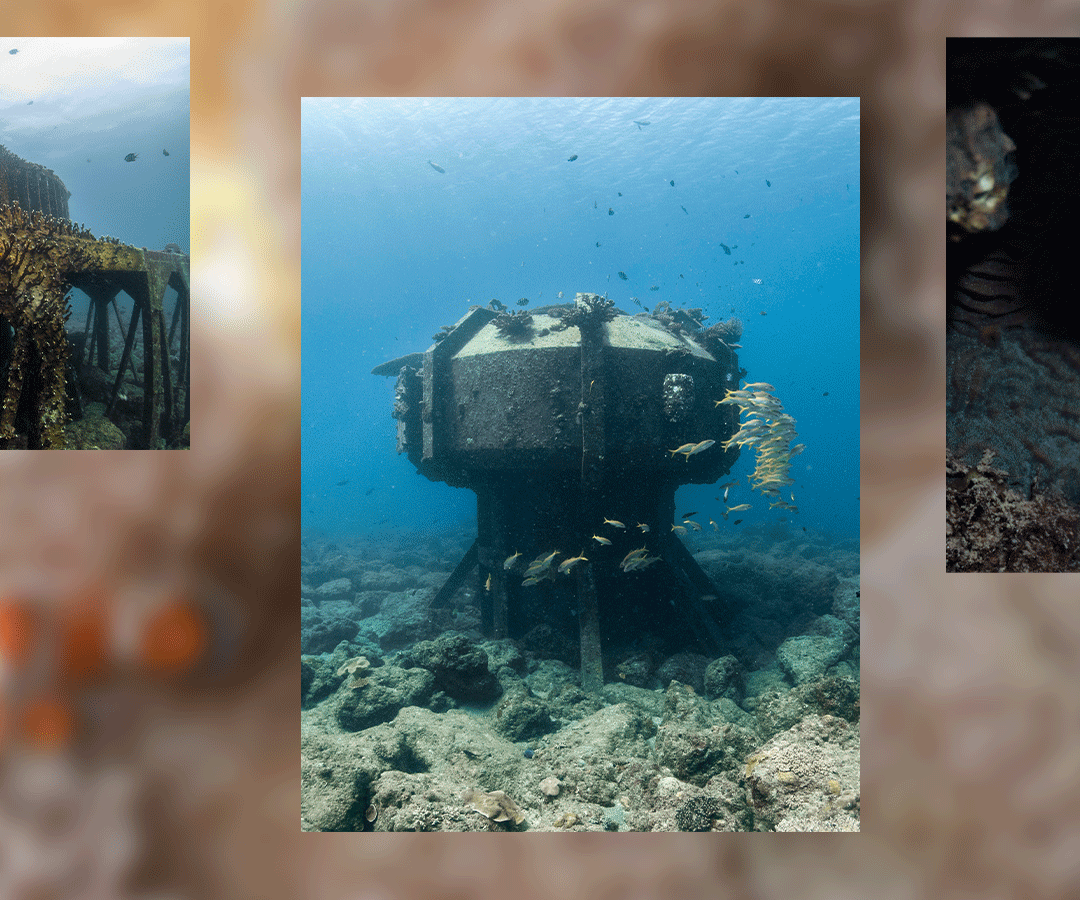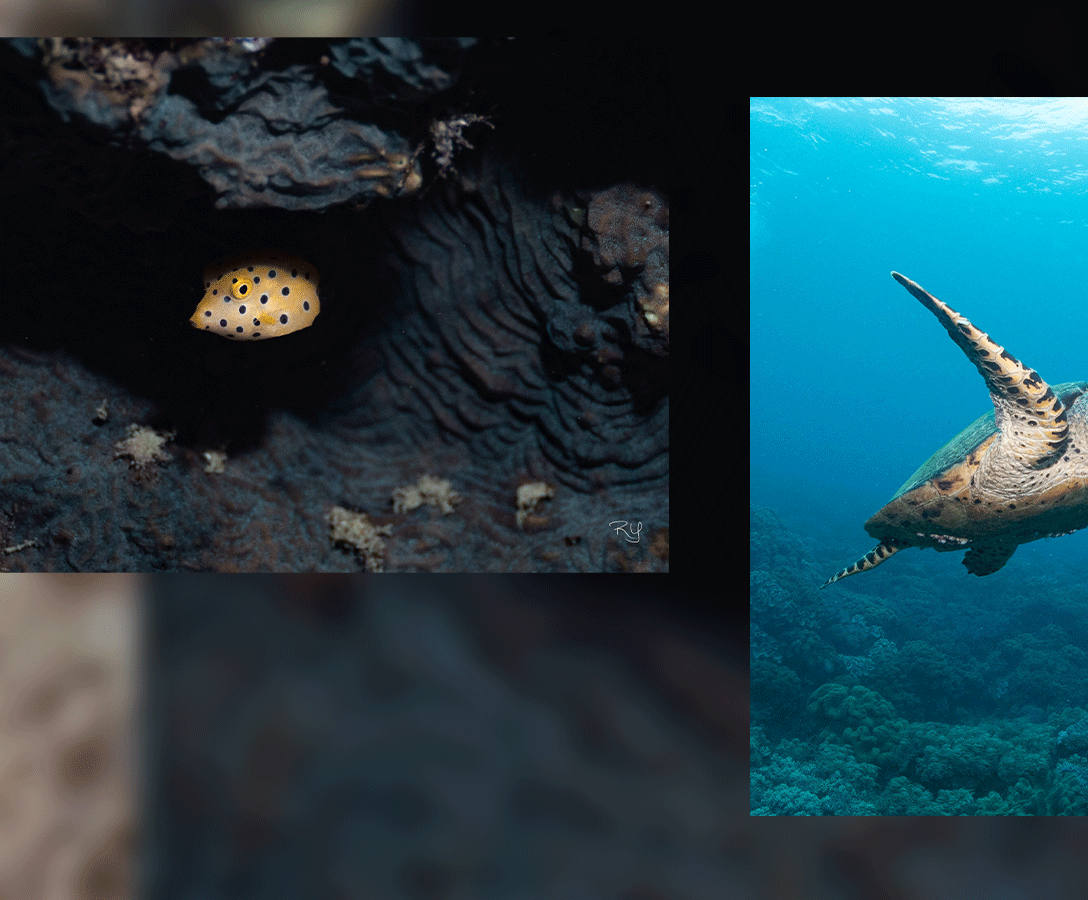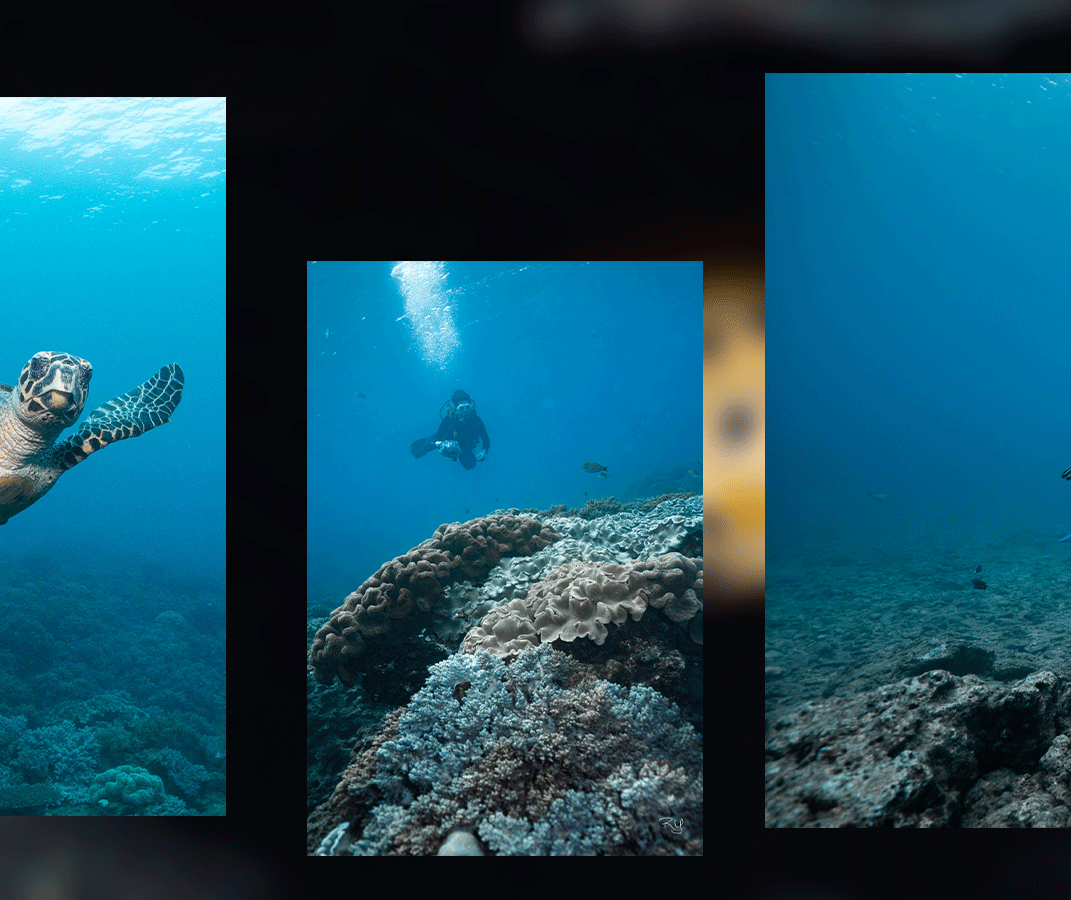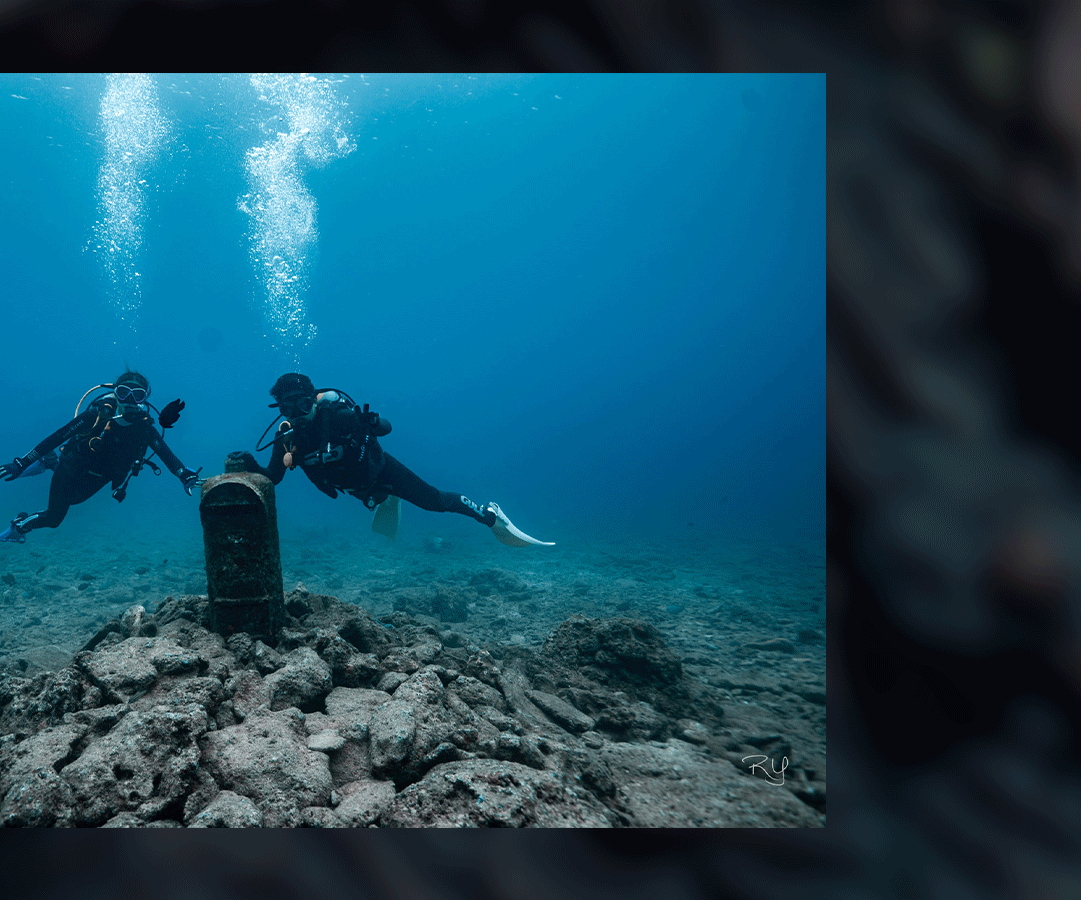 OKINAWA DIVE SITES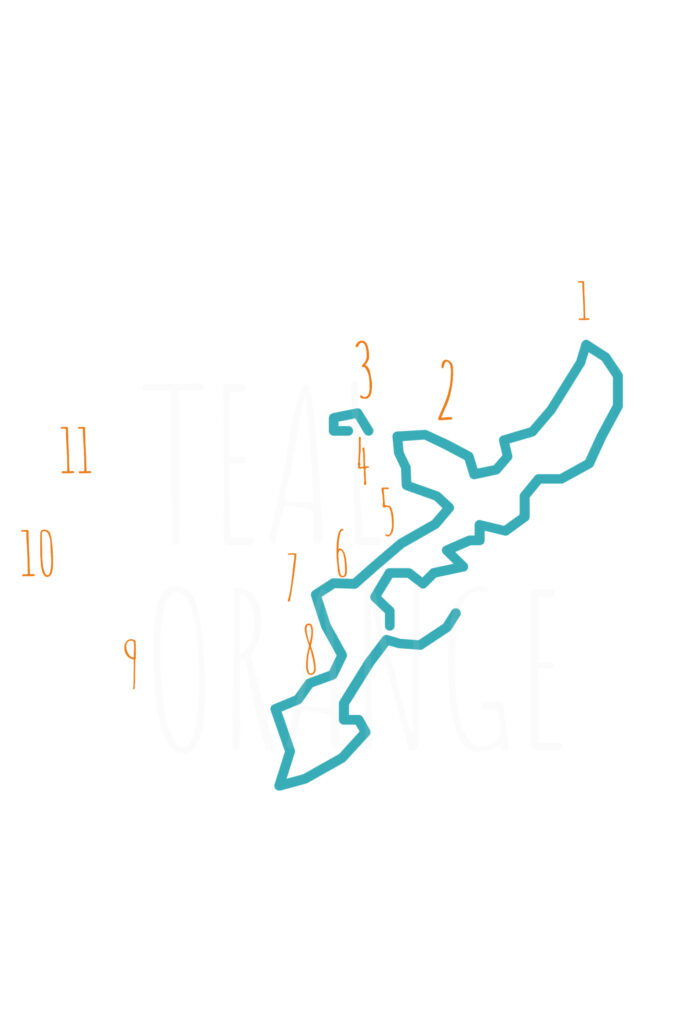 Cape Hedo
USS Emmons
Ie Island
Minna / Sesoko Island
Manza / Manza (shore)
Cape Maeda (Blue cave)
Cape Zanpa
Sunabe
Kerama
Tonaki
Aguni
Gorilla chop
DIVE POINTS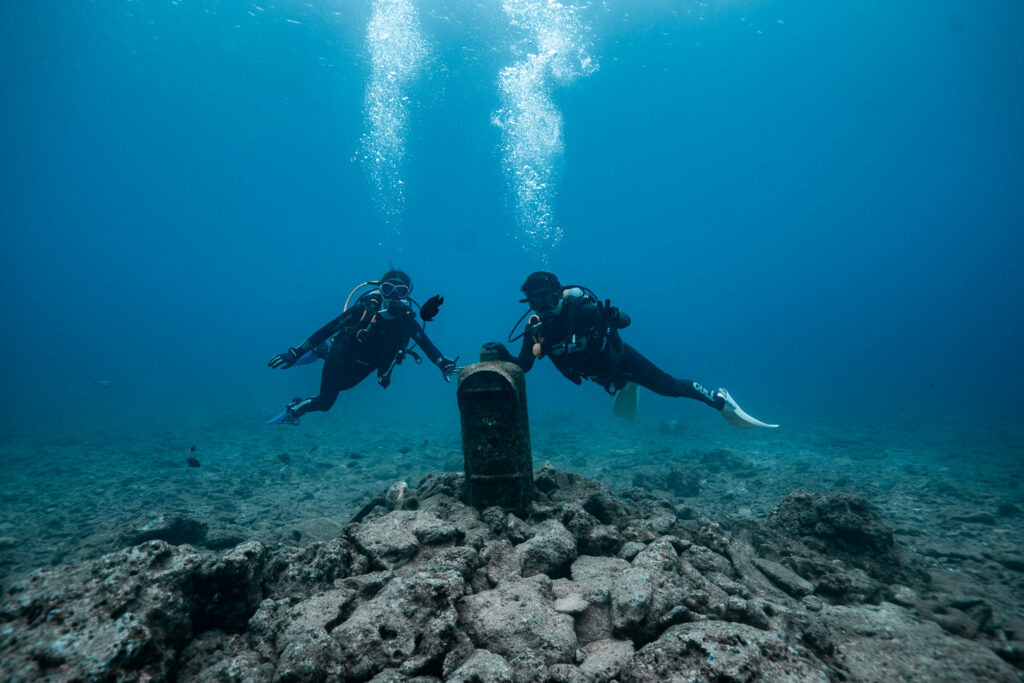 #1
maximum depth 18m
A beautiful dive site with soft corals.
#1 ( Night diving )
maximum depth 10m
Species that can be seen here are Blue ring octopus , Cuttle fish , Bobtail squid , Paintpot cuttlefish , Spiny lobster , Nudibranch , Sea snake and bat fish (baby)etc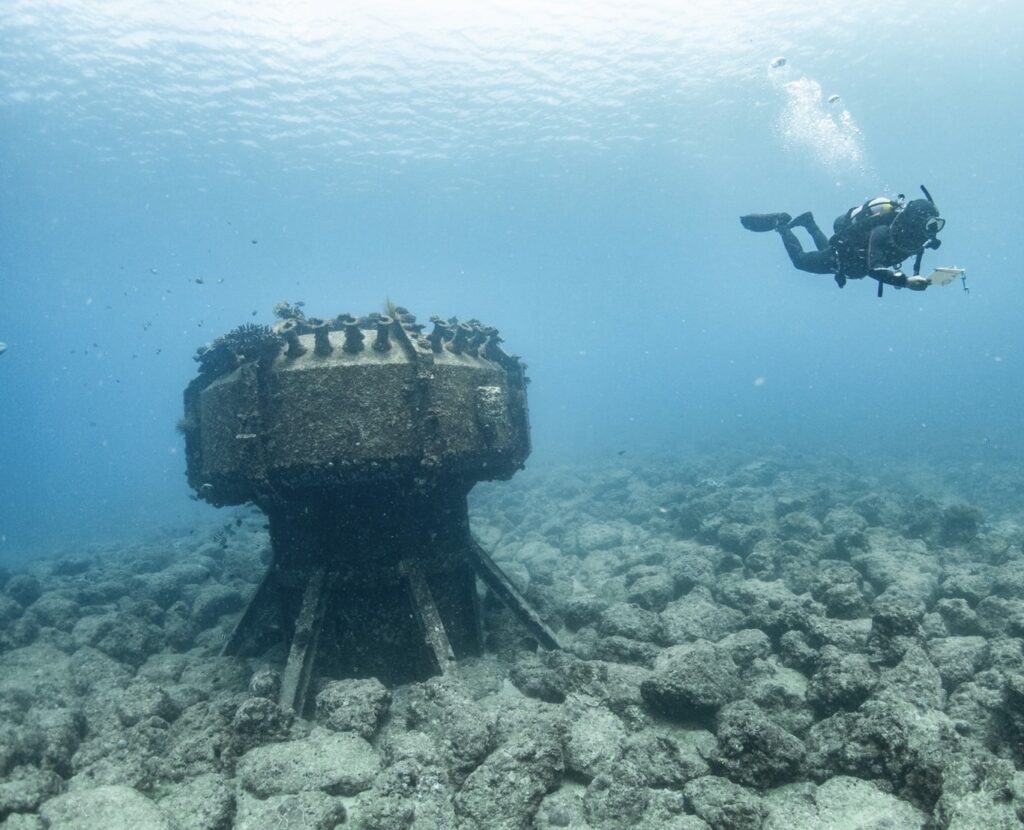 U.F.O
maximum depth 15m
There is a water purification facility nearby that converts seawater into freshwater, and there are devices in the water that act as suction and drainage, which became so popular that they are called UFOs.
The devices that drain the water are called bird cages and are spaced 20 metres apart.

Meeting point
We meet up at Miyagi coast.

Meeting times depend on the tides.
The dive is timed to high tide, so it could be in the morning or early afternoon.
*There are no changing rooms , please wear your swimming wear beforehand.